MICROGREEN PROPAGATION FELT

This lightweight biobased textile is designed for the hydroponic production of microgreens, salad greens and wheatgrass. BioStrate absorbs and retains water while providing an optimal environment for dense healthy root development. Our blend of biopolymers and natural fibres is designed to manage water efficiently for optimal growth in a variety of hydroponic systems.

BioStrate 185gsm is certified compostable*. However, it will maintain its structural integrity for the entire crop cycle and won't clog filters. Custom widths and pre-cut shapes are available.

*DISPOSAL: This product meets ASTM D6400 and is intended to be composted in a commercial composting facility operated in accordance with best management practices. These do not exist in many communities.

*Not suitable for backyard composting.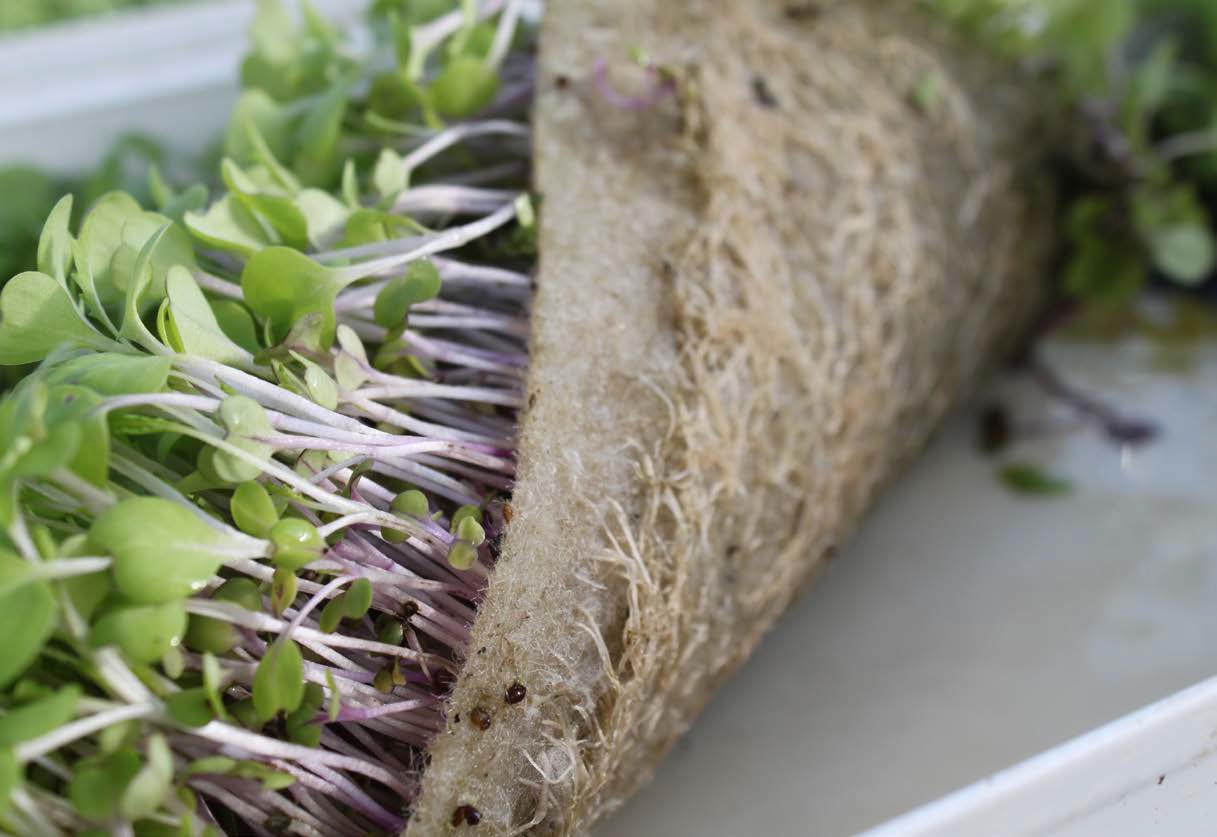 Grower benefits
• Holds the optimal amount of water
• Roots are stabilised
• Compostable*
• Ready to plant, no pre-treatment required
• Custom widths available
• Lightweight
• Easy to use