A FULLY SUSTAINABLE SOLUTION FOR PROPAGATION
Premade Trays
A unique propagation method
Ellepot is an eco-friendly growing system, which helps to grow larger and healthier roots, creating high-quality plants and eliminating the need for plastic.
Ellepots are root, air, and water permeable and made from all natural and environmentally friendly paper which degrades naturally and will not harm the environment. This ensures natural and fast root development resulting in the highest quality plants.
Finally, the Ellepot system helps reducing logistics and labour costs through easier and faster transplanting, eliminates transplant shock, and increases plant quality, health and structure.



Grower benefits
• Faster and healthier root development
• Higher yield per plant
• Faster transplanting and handling
• All natural paper and fully sustainable solution
Freight
• Prices are FOB Ormiston QLD
• PROPTEC can ship to any Australian destination
• Allow 3-4 weeks for delivery depending on the season
• Shipped on pallets, bins, carts and cartons
Storage
• Ellepots are made to order and need to be used soon after they arrive.
• Storage is not recommended beyond 8 weeks.
• Certain conditions may warrant shorter or longer storage times.
Ellepot Trays on Pallet

Standard packaging for Ellepot Prefilled Trays.

ELLEPOT TRAYS IN CARTONS
Small quantities of Ellepot Prefilled Trays are sent in cartons.
Ellepot Jumbo Trays on Trollies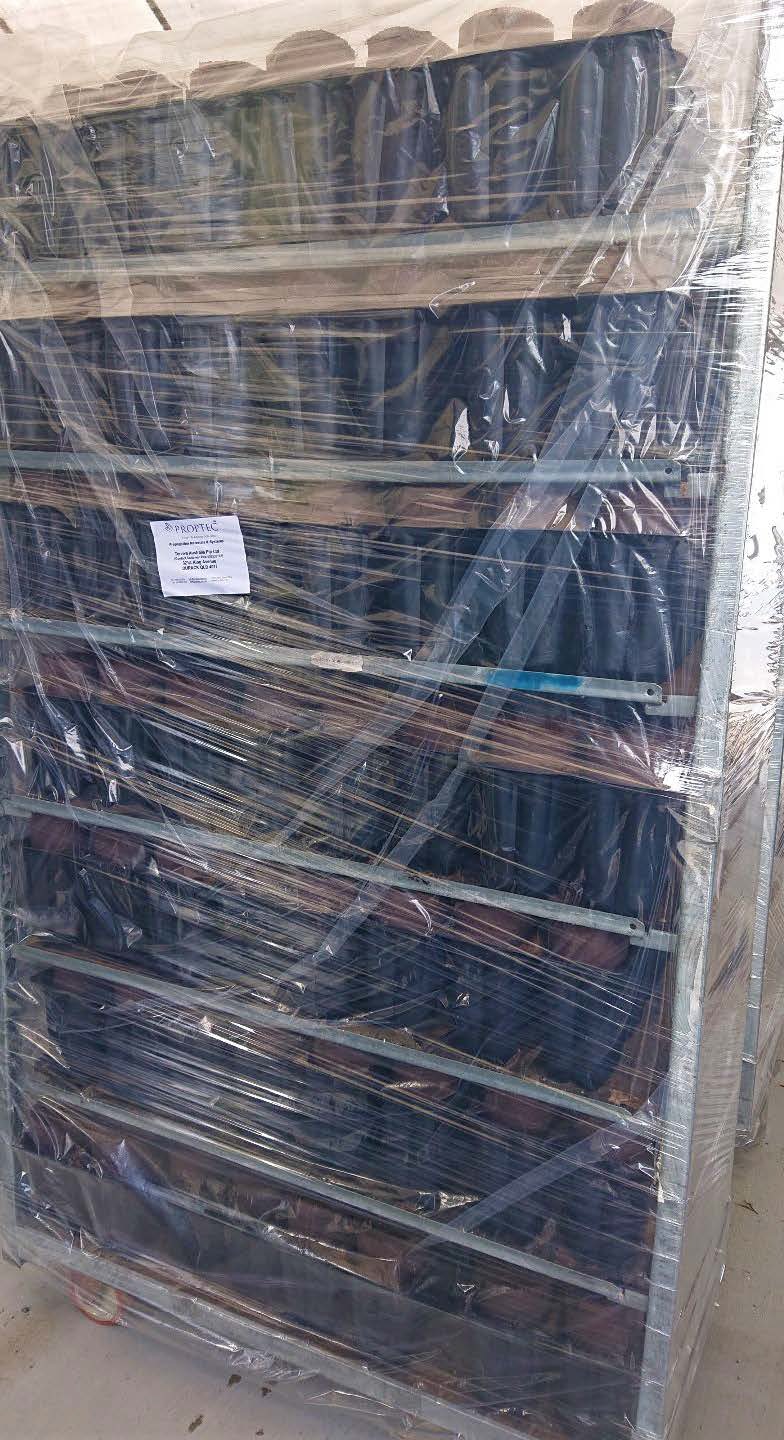 Jumbo Ellepot Prefilled Trays can be shipped on trolleys.
Corepack System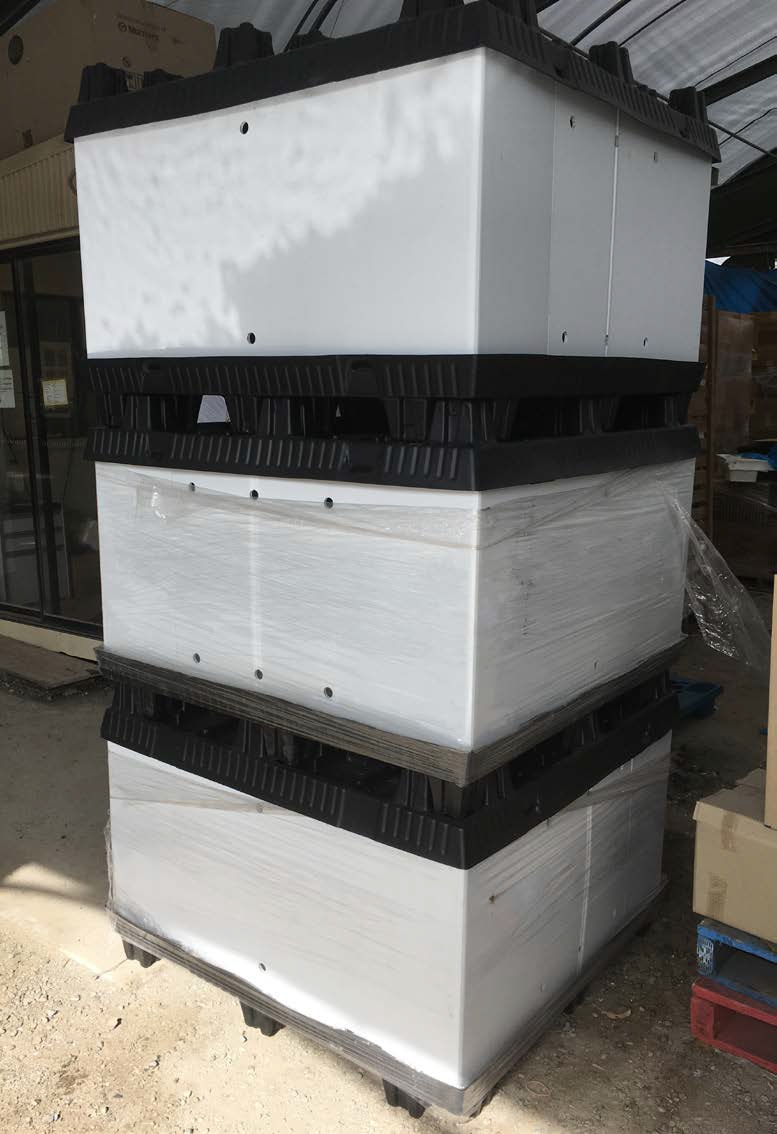 Corpack Pallet is charged out at cost on invoice, as pallets are to be returned to Ormiston.
Once pallet is returned a credit is raised to settle the balance.
Corpack can be used for Ellepots prefilled in trays or Loose Ellepot pots.